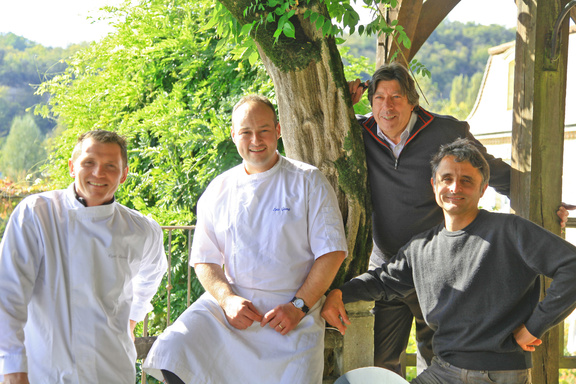 CAVIAR TASTING
Perle Noire caviar is an invitation to trip and a plunge in the « Transtlantic spirit » of the big air and maritime companies. It is the « crazy years » modern, party, and user-friendly delicious atmosphere, of the tin friendly shared.
It is also the romantism of a lover evening.
Find here-after some advices in order to appreciate all the delicacy of our caviar.
PRESERVING CAVIAR
The caviar should be preserved in the cold area of the fridge at a temperature between 0 and 6 degrees. A best before date is mentionned on our Perle Noire Caviar tins. After this date the quality could have change a little bit but the caviar can be eaten during a further 2 months.
After opening, it is recommanded to consume quickly the caviar (wihin 48 hours) and to keep it in the refridgerated. The caviar needs to be kept at a constant temperature.
HOW TO SERVE THE CAVIAR ?
Opene the tin about anf keep it cool on a bed of ice for about ten minutes before serving. You should dress the plate just before the tasting to avoid warming up the caviar.
Warning : to don't destroy the flavours you should not use metal's spoon. Prefered pearly, horn or even plastic.
HOW TO ENJOY THE PERLE NOIRE CAVIAR ?
To enjoy this delicacy, it is important to know how to eat it.
The recommended quantity is 15 gr per person and is perfect as an evening's buffet, brunch or starter, simply enjoy with a spoon, accompanied with a glass of champagne, a very dry white wine or vodka.
It can be also combined well with other neutral dishes (potatoes, eggs, fresh cream …) or more sophisticated dishes (scallops, crustaceans).
Put Perle Noire under your tongue, savour its sensuality and let the flavor expand against the roof of your mouth: Enjoy a pure moment of pleasure !
Caviar recipes
Traditional or original, various recipes can be made with caviar. These dishes have always inspired famous chefs.
Caviar can be combined with very simple or very sophisticated dishes, for true cuisine lovers!